MA Bigband – for players, writers and conductors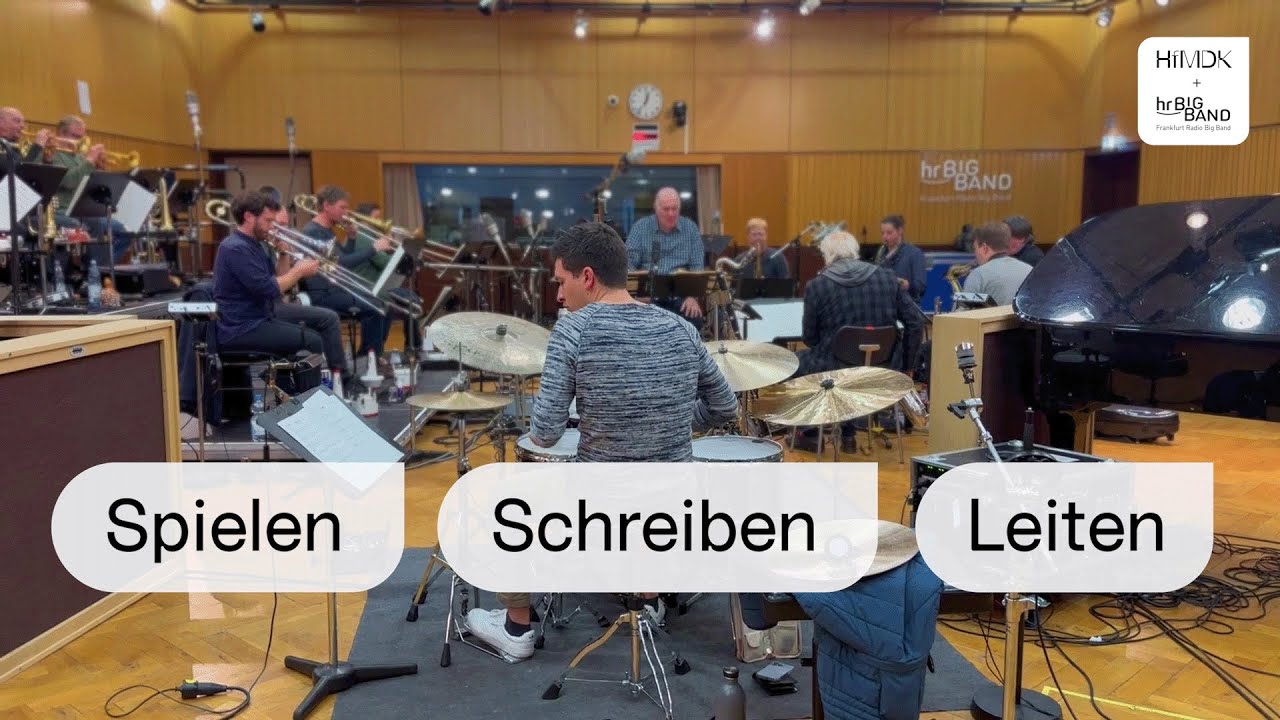 Deepen your jazz studies. Work with a first-class ensemble, its excellent musicians and other international experts, and determine the focus of your education yourself. In the winter semester of 2022/23, we will introduce a unique master's programme that will enrich artistic jazz education in Germany. Our partner is the hr-Bigband – one of the world's most renowned ensembles of its kind.
Three focal points, one network
You apply for one of the three main areas of study: playing in, writing for, or conducting a big band. You'll be working with classic big bands and innovative large ensembles and on projects in both the professional world and educational environments. Through the close connection to the hr-Bigband you will gain immediate, real-world experience in the field of high end jazz ensembles.
Work phases, concerts, productions
The cooperation between the HfMDK and the hr-Bigband makes it possible to offer a wide range of courses that build bridges to the professional world: Regular work phases of several weeks, concerts, and studio productions, are an integral part of the curriculum from the first semester on.
You'll be able to construct an individual course of study that allows for the pursuit of your personal areas of interest. In addition to individual lessons and mentoring, we'll enable you to connect with artists worldwide. You will be schooled in self-marketing and learn the skills required for successful project management. Further, you will be supported in your own projects by the members of both the HfMDK and the hr-Bigband and will gain experience in music education. And you will become part of the vibrant jazz network in the Rhine-Main region!
Study and application information
The MA Bigband – for players, writers and conductors is supported by the Ernst Max von Grunelius Foundation, by the Stiftung Polytechnische Gesellschaft Frankfurt, by the Wirtschafts- und Infrastrukturbank Hessen (WIBank) and by the Society of friends and supporters of the hr-Bigband e.V.